RT @RBReich: The fact that the President of the United States has repeatedly defied his own national security experts to placate Vladimir P… 2 days ago
RT @Limericking: Proceedings unfolding in court Have led to a shocking report. It seems from this case Fox may be a place Where ethical sta… 3 days ago
Bannon pitches White House on plan to cripple Mueller probe and protect Trump wapo.st/2GQuhzu?tid=ss… 1 week ago
An error has occurred; the feed is probably down. Try again later.
Visit the Church
The Daily Office
Worship First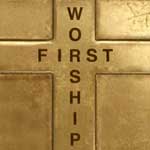 What Saint are You?
I am St. Justin Martyr!
You have a positive and hopeful attitude toward the world. You think that nature, history, and even the pagan philosophers were often guided by God in preparation for the Advent of the Christ. You find "seeds of the Word" in unexpected places. You're patient and willing to explain the faith to unbelievers.
Find out which Church Father you are at The Way of the Fathers!